Hällo


Ich bin Rebekka. Ich arbeite als Illustratorin und Grafikdesignerin für Magazine, Verlage sowie für Werbeagenturen und Privatpersonen.
Ich bin beruflich gerade viel im All unterwegs, war aber auch schon im Himmel, im Körper einer Frau und am Boden der Tatsachen. Wo meine Illustrationen mich eben hin führen.
_

I am Rebekka. I work as an Illustrator and graphic designer for magazins, publisher, advertising agencys and privates.
I'm currently working in space, but I've already been in heaven, in the body of a woman and on the ground of the facts. Wherever my illustrations lead me.
Degott

Meine Illustrationen helfen beim Betrachter Neugierde zu wecken. Sie regen die Phantasie an und lassen Interpretationsmöglichkeit. Sie können Geschichten erzählen und Gefühle vermitteln.
Als Grafikdesignerin bin ich außerdem in der Lage zu layouten und somit Illustration und Text zu kombinieren - sodass der Betrachter auch bleibt.
_

My illustrations help to arouse curiosity of the observer. They stimulate the imagination and leave room for interpretation. They tell stories and convey feelings.
As a graphic designer, I am also able to layout and thus combine illustration and text - so the observer stays at the end.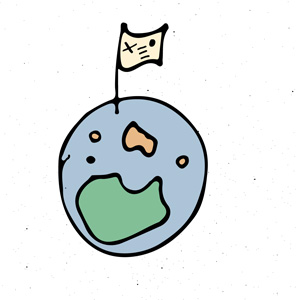 Illustration


Mein Stil definiert sich hauptsächlich durch harte Kontraste - schwarz/weiß; fette Flächen und zarten Linien; digital und analog. Ich zeichne ausschließlich analog, vektorisiere im Anschluss die Illustration, um sie dann digital zu überarbeiten.
Manchmal wird sie dann auch bunt.
_

My style is defined mainly by stark contrasts - black and white; bold surfaces and fine lines; digital and analogue. I only draw analogously, then vector the illustration in order to digitally rework it.
Sometimes it then becomes colorful.